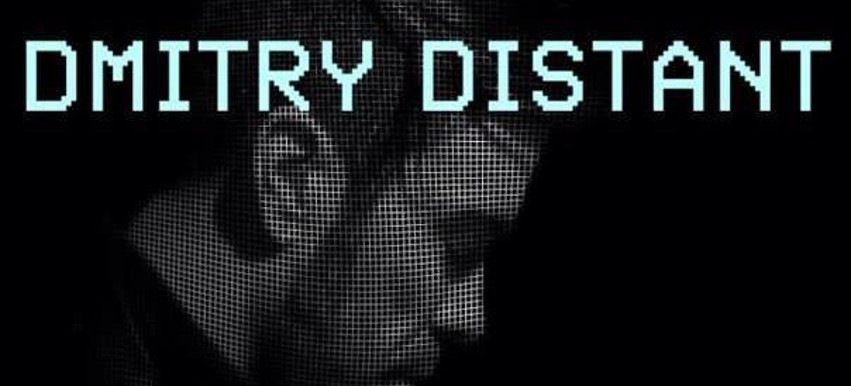 Tardigrada presenta:
Dmitry Distant // Riccardo Michetti (Supernova)
Domenica 5 marzo, ore 18:00
Evento Facebook: https://www.facebook.com/events/625638207641989/
Continua la programmazione di Grotta Rossa in collaborazione con Tardigrada a supporto della musica underground. Domenica 5 marzo a esibirsi è il musicista e producer lettone Dmitry Distant (Electro/New Wave/Live Electronics). Il mini festival, che ha inizio alle ore 18:00, prevede diverse live performance dedicate alla musica elettronica e alle arti visive, nonché una esposizione di dischi con possibilità di partecipare all'open decks.
L'evento e il tour italiano di Dmitry Distant è a cura di Tardigrada, progetto 'informe' dedito alla musica underground che trae origine dall'omonima trasmissione radiofonica in onda su Radio Talpa, radio libera di Cattolica nata negli anni '70 e riaperta on web nel 2016 come RadioTalpa Z (Z per generazione zero).
Per la prima volta in Italia, Dmitry Distant è un giovanissimo e talentuoso musicista e produttore lettone di origine russa che dedica tutto se stesso all'esplorazione e alla continua ricerca dei lati più mistici e oscuri della musica elettronica, variando da una freddissima Cold Wave, attraverso l'utilizzo di synths e macchine analogiche vintage, all'Electro, Dark, Industrial, Noise e Techno non tralasciando una raffinatissima Minimal Wave. Vanta collaborazioni con molti nomi del panorama internazionale tra cui Jauzas The Shining, Lectromagnetique, Monolith, Eleven Pond, Molecule, Obergman, The Exaltics e tanti altri.
Nel 2014, il suo EP "Closer Than Tears" (Bass Agenda Recordings – UK) è stato supportato più volte da Dave Clark nel suo show radiofonico White Noise, e il disco di fine anno è stato aggiunto nella TOP 10 Electro per il 2014.
Il 2016 è stato denso in termini di uscite discografiche per etichette come In The Dark Again, Crimes of The Future, Electronic Emergencies, Bordello A Parigi, New York Haunted e tante altre.
Degno di nota il lavoro uscito a marzo 2016 per la Bass Agenda Recordings (UK), rientrato nei mix di alcuni tra i più importanti dj al mondo tra cui Dave Clarke, Reka, Marcel Dettmann, Drumcell, The Advent, The Black Dog, Posthuman, Helen Hauff e definito 'album del mese' dalla rivista inglese MIXMAG (https://bassagendarecordings.bandcamp.com/album/dmitry-distant-lectromagnetique-split-ep-limited-230-red-vinyl).
Il 5 settembre 2016 è uscito il mini album "Lucifer & Lust" per l'etichetta olandese Electronic Emergencies, con cui Dmitry Distant mostra tutto il suo talento e originalità.
Le 6 tracce riflettono l'atmosfera del Baltico insieme ai lati mistici della musica elettronica.
In esso si esprime al massimo la sua passione per il continuo sperimentare tipico della musica Wave, Techno e Industrial. In questo mini album, Dmitry Distant rapisce l'attenzione trasportando l'ascoltatore in un crescente sovrapporsi di ritmi trance e minimali con fluttuanti e oscure melodie. Preziosa la collaborazione nella terza traccia "Ombre de mon Âme" con il violino elettrico suonato da Neela Netra (https://clone.nl/item41505.html).
Per il 2017 sono previste nuove uscite per le etichette Mechatronica, Vielspaß, Bordello A Parigi, Crimes Of The Future.
Discografia:
http://www.discogs.com/artist/3081783-Dmitry-Distant
Links:
https://www.facebook.com/dmitrydistantmusic
https://soundcloud.com/dmitrydistant
https://twitter.com/distant93
https://instagram.com/dmitrydistant/
L'evento prevede inoltre l'inaugurazione della mostra "Road to Deep North – Russian Federation" del fotografo e viaggiatore riminese Matteo Nanni (official page: https://www.facebook.com/matthewontheroad/) con immagini tratte dal viaggio nel profondo nord della Russia, compiuto in moto e in solitaria tra dicembre 2016 e gennaio 2017. Tutte le fotografie sono state scattate a temperature gelide intorno ai -40°. La componente video del progetto si avvale della live performance di TRACIS, electronic duo project formato da Enea Boccato (aka EIYIK) e Marco Migani (aka inserirefloppino, membro di Uyuni e San Leo) che interpreteranno dal vivo il profondo nord.
Il DJset è affidato invece a Eli Felici (Tardigrada) e Riccardo Michetti, giovanissimo dj marchigiano resident per Supernova (organizzazione di live ed eventi nelle Marche), il quale farà una selezione musicale utilizzando vinili e cd. Riccardo Michetti ha suonato su palcoscenici importanti con nomi della scena techno italiana e internazionale quali Blush Response, Phase Fatale, Sarin, Lorenzo Nari, Kobold (fondatore e dj resident per TimeShift di Bologna nonché fondatore della nuova etichetta discografica Shifting Records), Violet Poison, Philipp Strobel.

Apertura alle ore 18:00 con esposizione di dischi in vinile, open decks e aperitivo vegan a buffet.
Il contributo all'ingresso è di 5 euro.
Read More